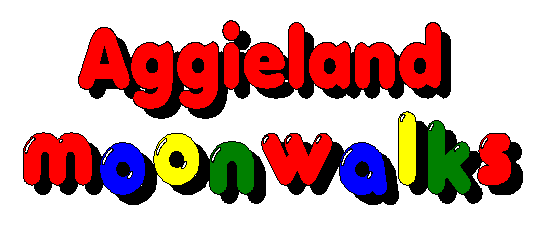 CARNIVAL & FUNDRAISING
(Rockwall, Obstacle Course, Bungee Run, Joust, Speed Pitch, Human Spheres, Superslide, Aquabattle & The Drencher! )
<<Click here to return to main picture page>>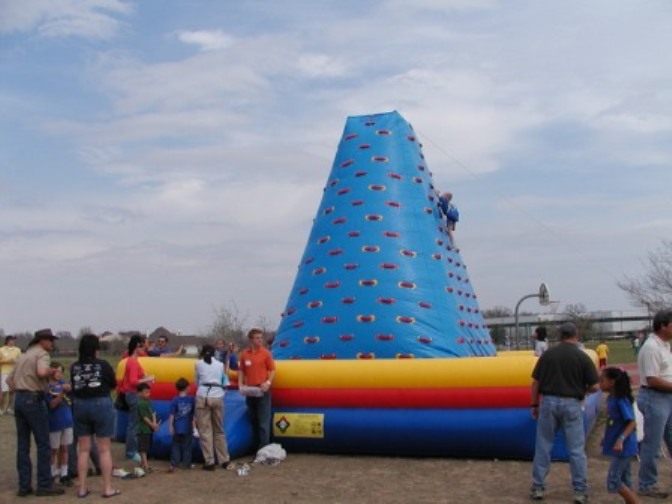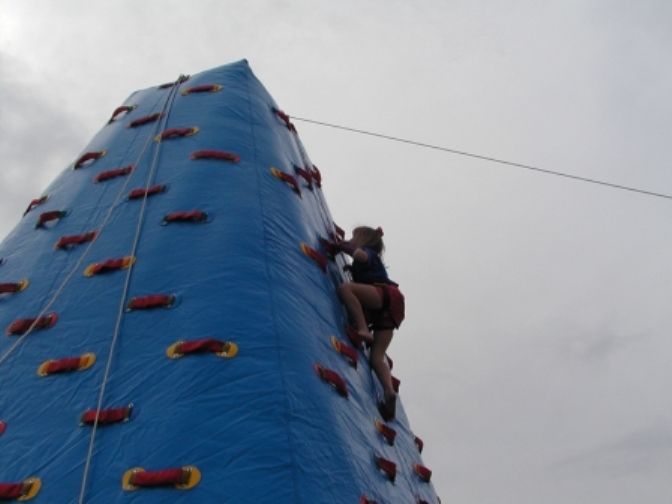 21ft Climbing Rockwall

can you make it to the top?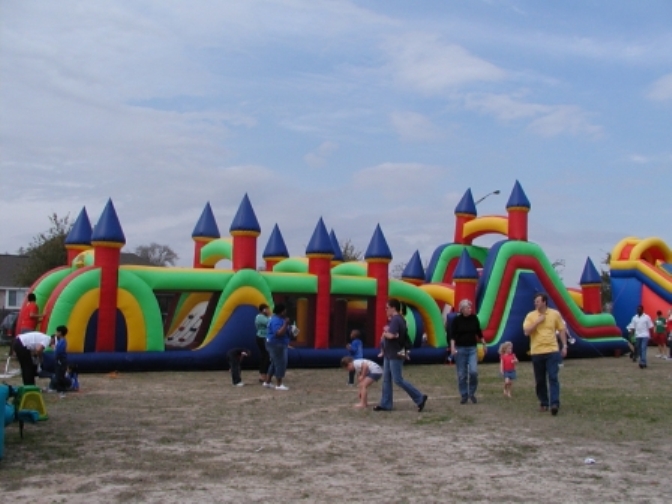 68ft Obstacle Course

very popular and HUGE!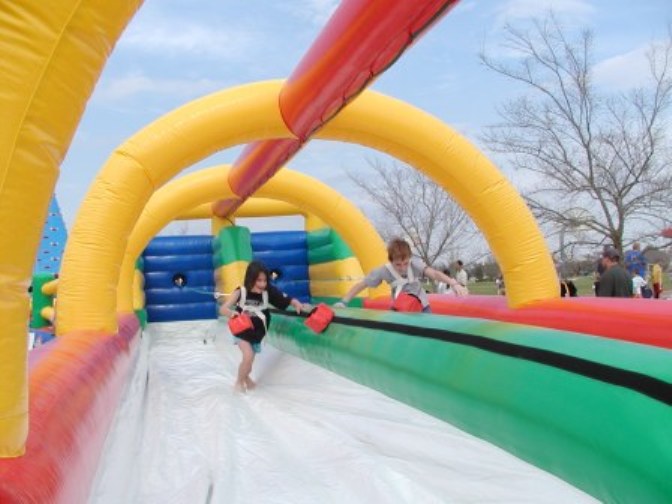 40ft Bungee Run

how fast & far can you get before it pulls you back?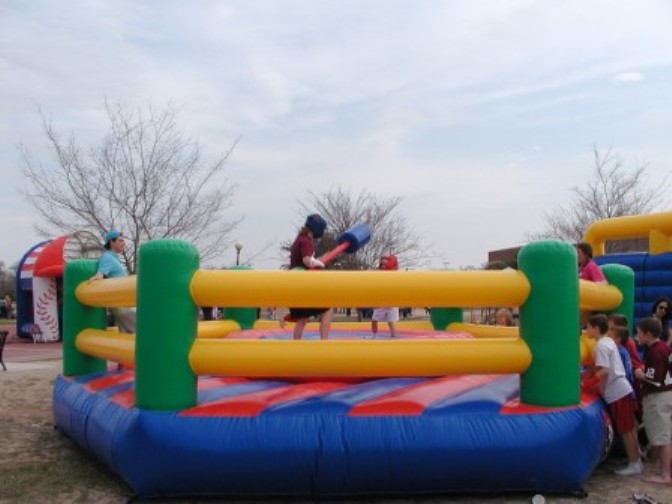 The Joust

popular battle of endurance & skill since Medieval times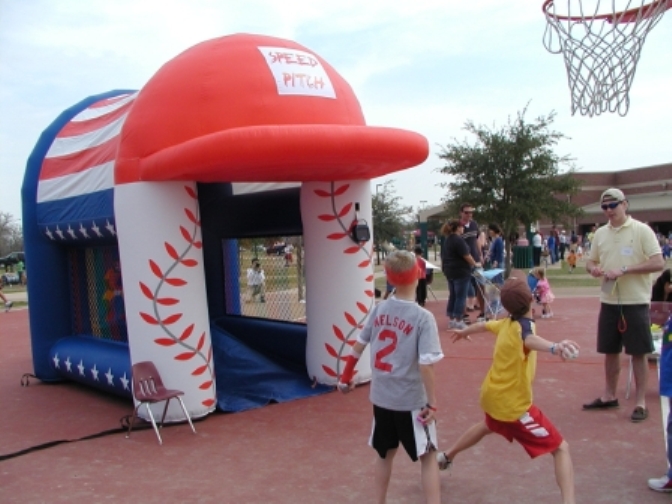 Speed Pitch

Are you ready for the major league? Radar displays actual speed of ball!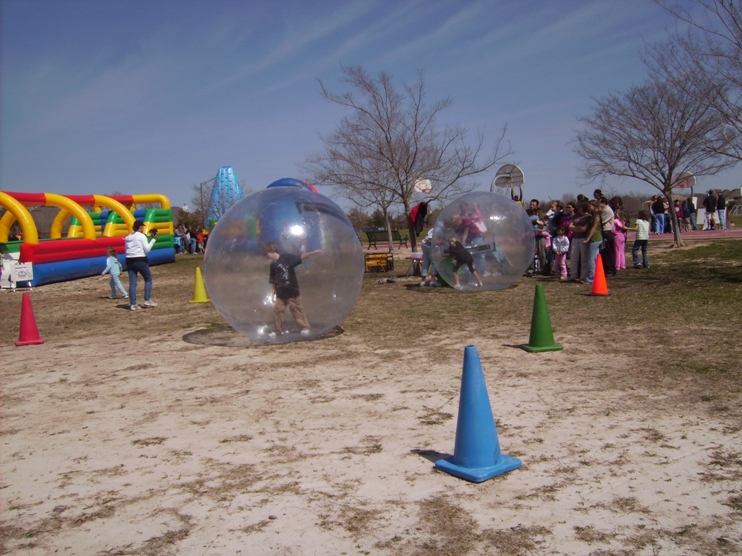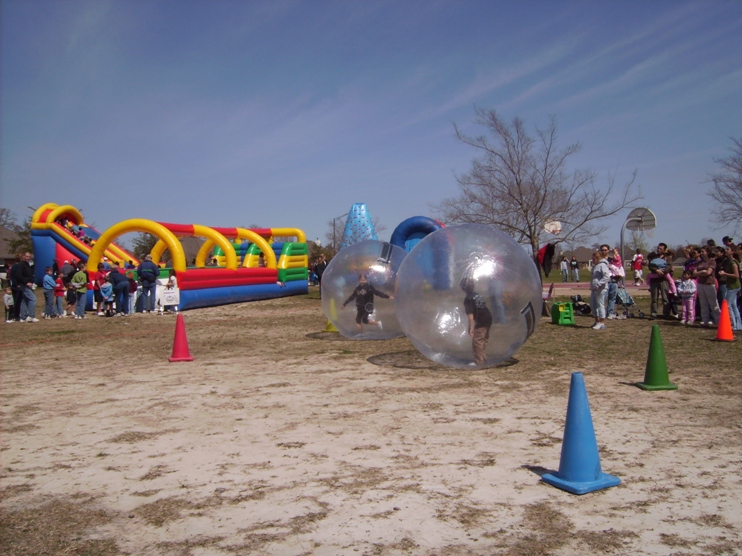 Human Spheres

A new addition to our Carnival fun. Participants enter these "Giant Human Hamster Balls" and race thru a maze of cones...who will win this rat race?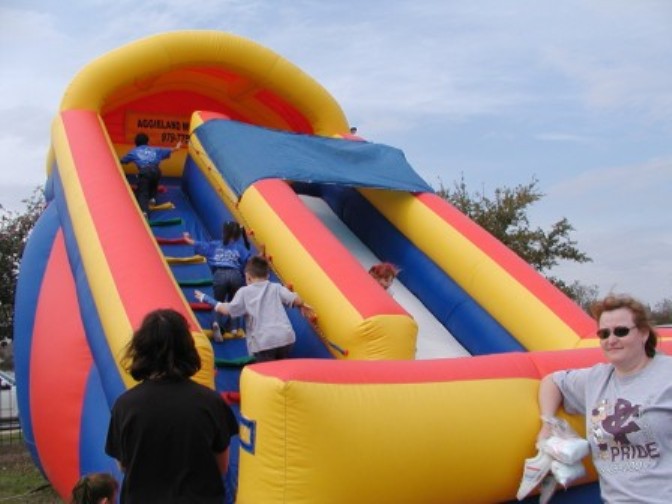 20 ft Superslide

...tall and fun
AQUA BATTLE - water balloon slingshot battle cages ... we're the only business in the Brazos Valley that has this unique summertime activity. GREAT for fundraising or just cooling off while having some fun.
THE DRENCHER ...not your average dunking booth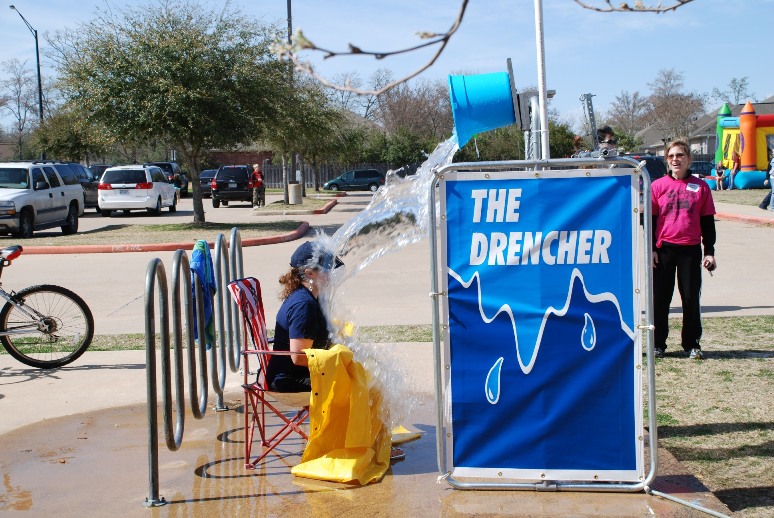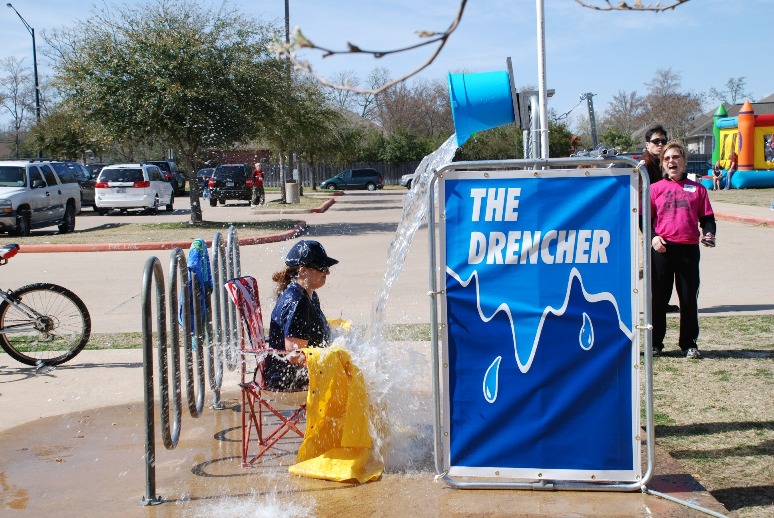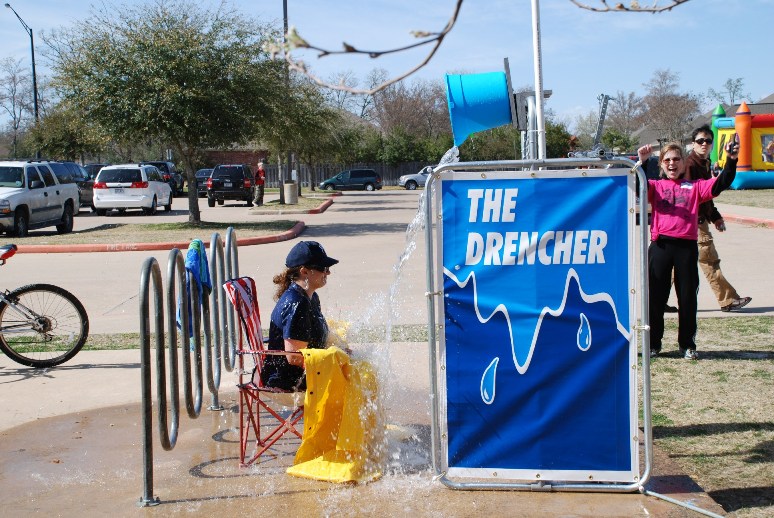 The Drencher is the newest addition to our water-fun line. Be prepared to be drenched by a tub-o-water, OR whatever you would like to fill the bucket with...like Chocolate Pudding or homemade slime!? Great for fundraising, plus it is cleaner, safer and cheaper than a dunking booth.
<<Click here to return to main picture page>>